Category Archives:
photos
Dans une région alpine située au nord de l'Italie, Messner Architects a rénové le studio de Franz Messner lui-même, en conservant la structure de la demeure initiale. Ils ont ajouté des fenêtres et portes pour faire rentrer plus de lumière sur les deux espaces de travail. Au centre, les architectes ont installé un espace de stockage. L'intérieur boisé et blanc a été conservé.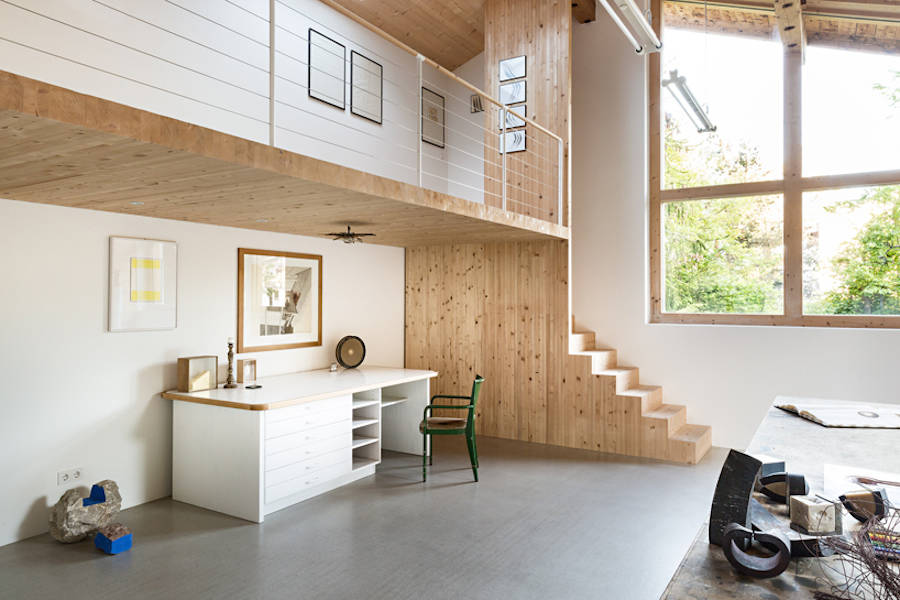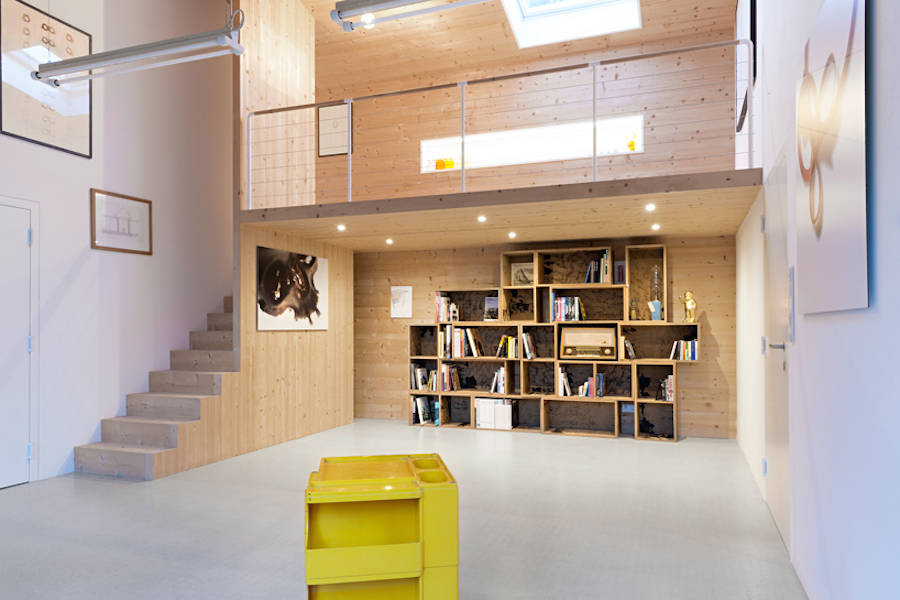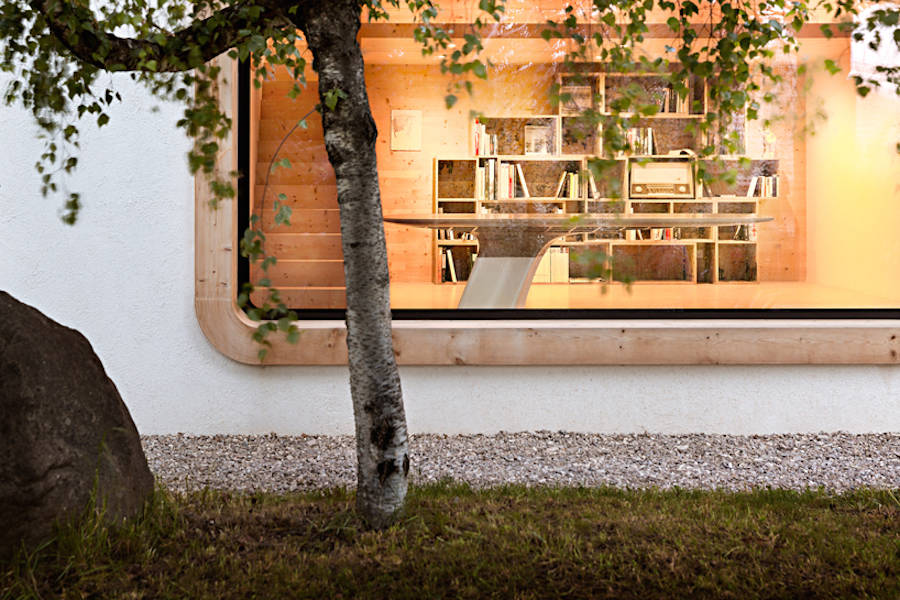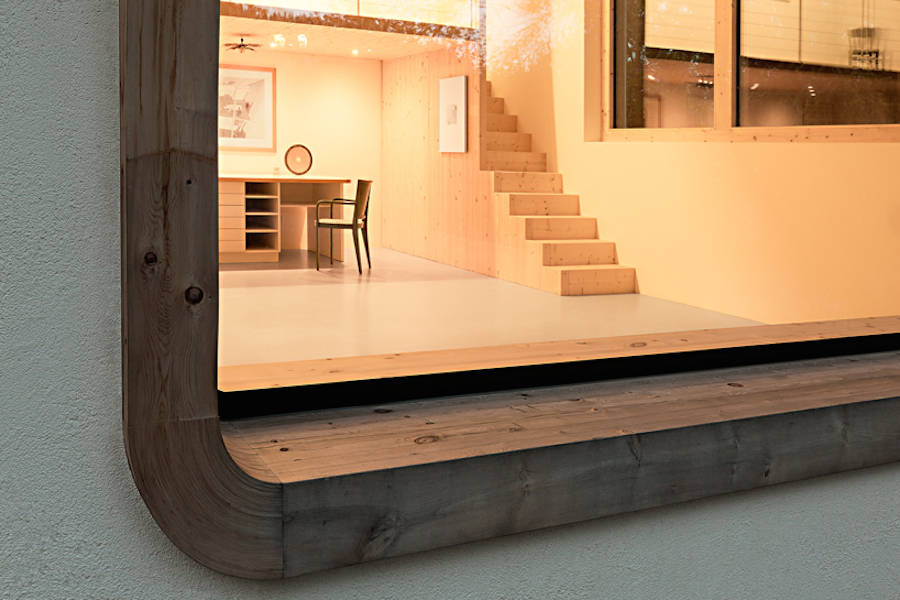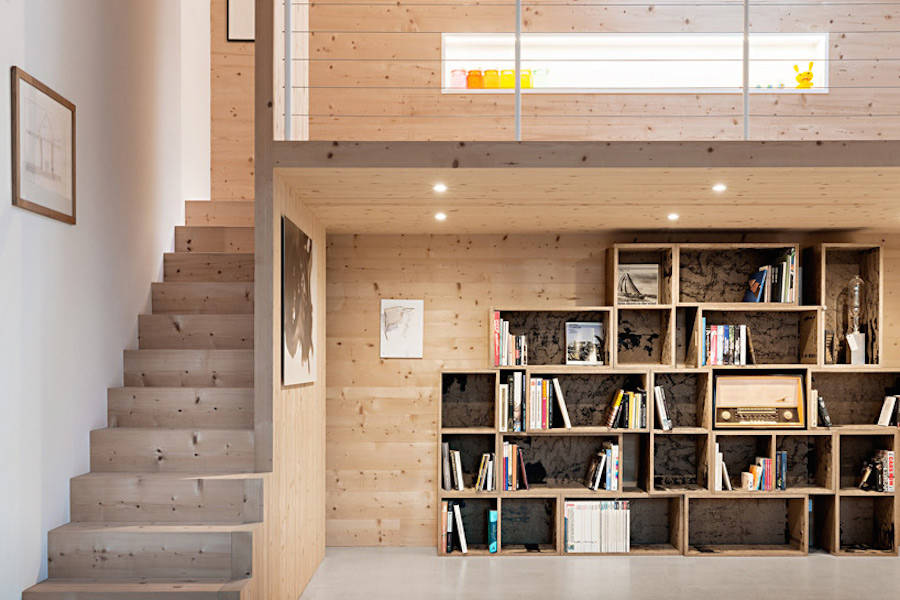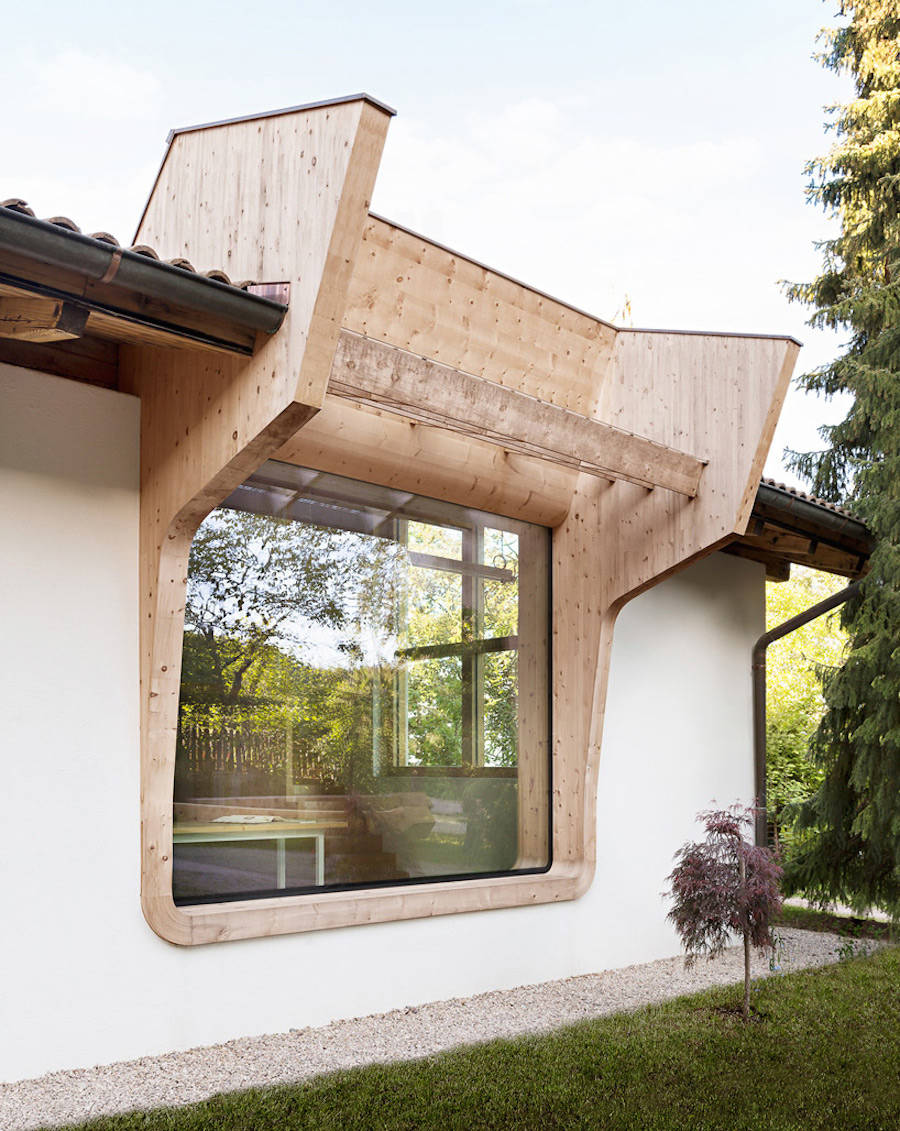 Photos by Meraner & Hauser.
L'Institute for Computational Design (ICD) et l'Institute of Building Structures and Structural Design (ITKE) continuent d'installer des pavillons et de poursuivre leurs recherches à l'Université de Stuttgart. La méthode de construction se base, cette fois-ci, sur le squelette du nid d'une araignée aquatique appelée Argyroneta aquatica. Pour survivre, elle construit des bulles d'eau ; il en est de même pour cette installation en forme de bulle. Le pavillon a été fait à partir de fibre de carbone, grâce à un robot industriel, afin d'obtenir une structure solide.
Photos by Roland Halbe.
Le magazine autrichien Vangardist a participé à la campagne HIV Heroes, lancée par l'agence Saatchi & Saatchi, en tirant 3000 exemplaires de leur numéro consacré au VIH et aux idées reçues autour de cette maladie.
Pour cela, les couvertures de 3000 exemplaires, réalisées par le photographe Darius Lucaciu, ont été imprimées à l'aide d'encre infusée avec du sang provenant de trois donneurs séropositifs dont Wiltrut Stefanek et Wyndham Mead. Les 15 000 autres exemplaires ont été imprimés avec de l'encre traditionnelle.
Le sang a d'abord été traité à l'Université d'Innsbruck pour s'assurer qu'aucune contamination ne soit possible. Une petite imprimerie en Autriche a accepté de s'occuper des prints et c'est le patron qui a tiré tout seul les exemplaires pour ne pas impliquer ses employés. Les magazines ont été mis à la vente dans des sacs plastique pour des raisons légales et pour confronter les lecteurs à leur volonté de toucher ou non la couverture. La question derrière ce projet est : « Toucheriez-vous ce magazine imprimé avec du sang contaminé ? », pour venir contredire l'idée fausse qui dit qu'un malade est contagieux par un simple contact.
Photos by Julian Behrenbeck.