Category Archives:
water
Form of Water est la nouvelle installation de Mark Fornes du studio THEVERYMANY, installée sur le fleuve Hillsborough, à Tampa, Floride.
La structure est construite en aluminium coloré en vert imitant la forme de la mangrove, arbre typique de la région. La sculpture peut résister aux ouragans fréquents dans cette zone. Une oeuvre ludique qui transforme la perception de l'espace urbain.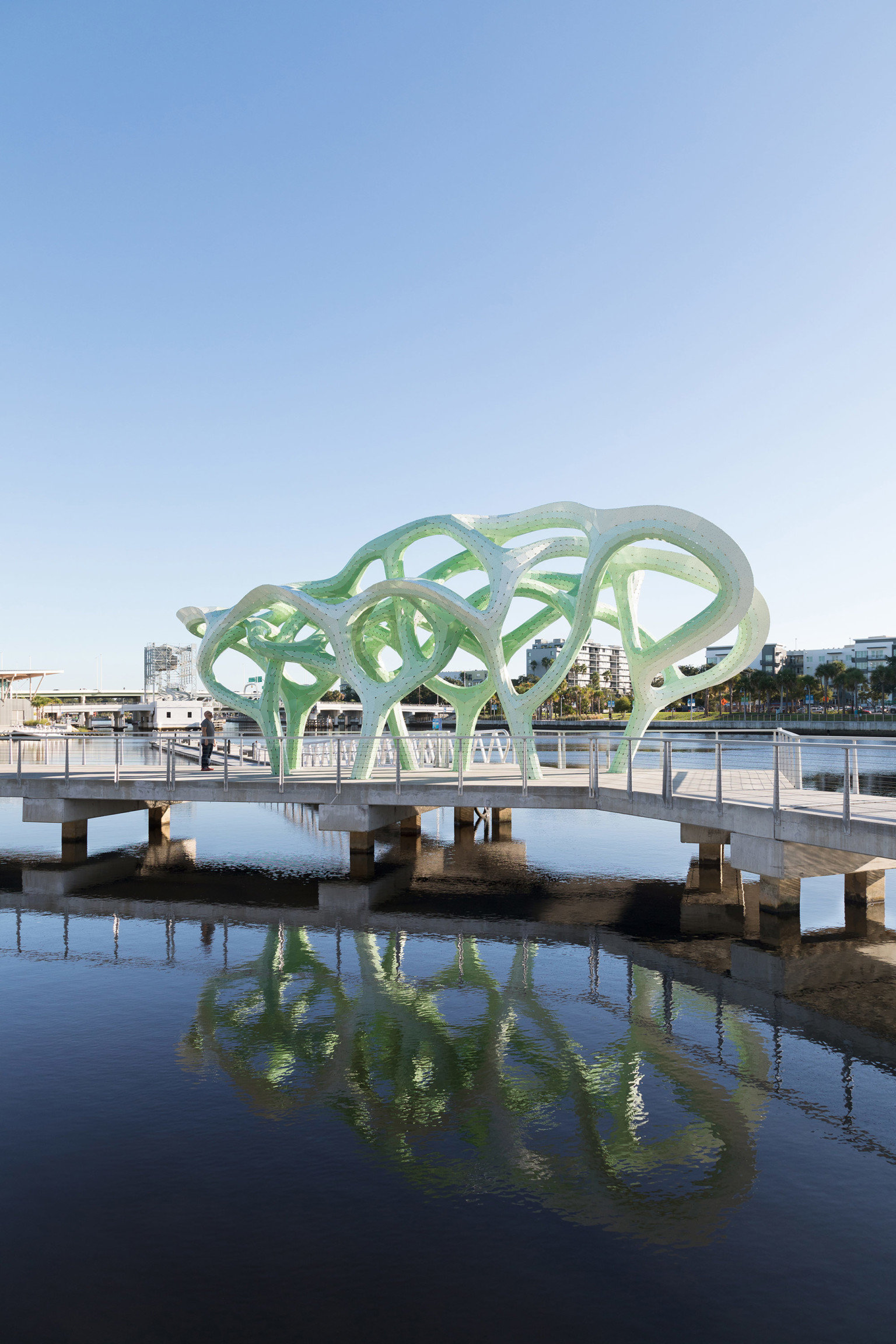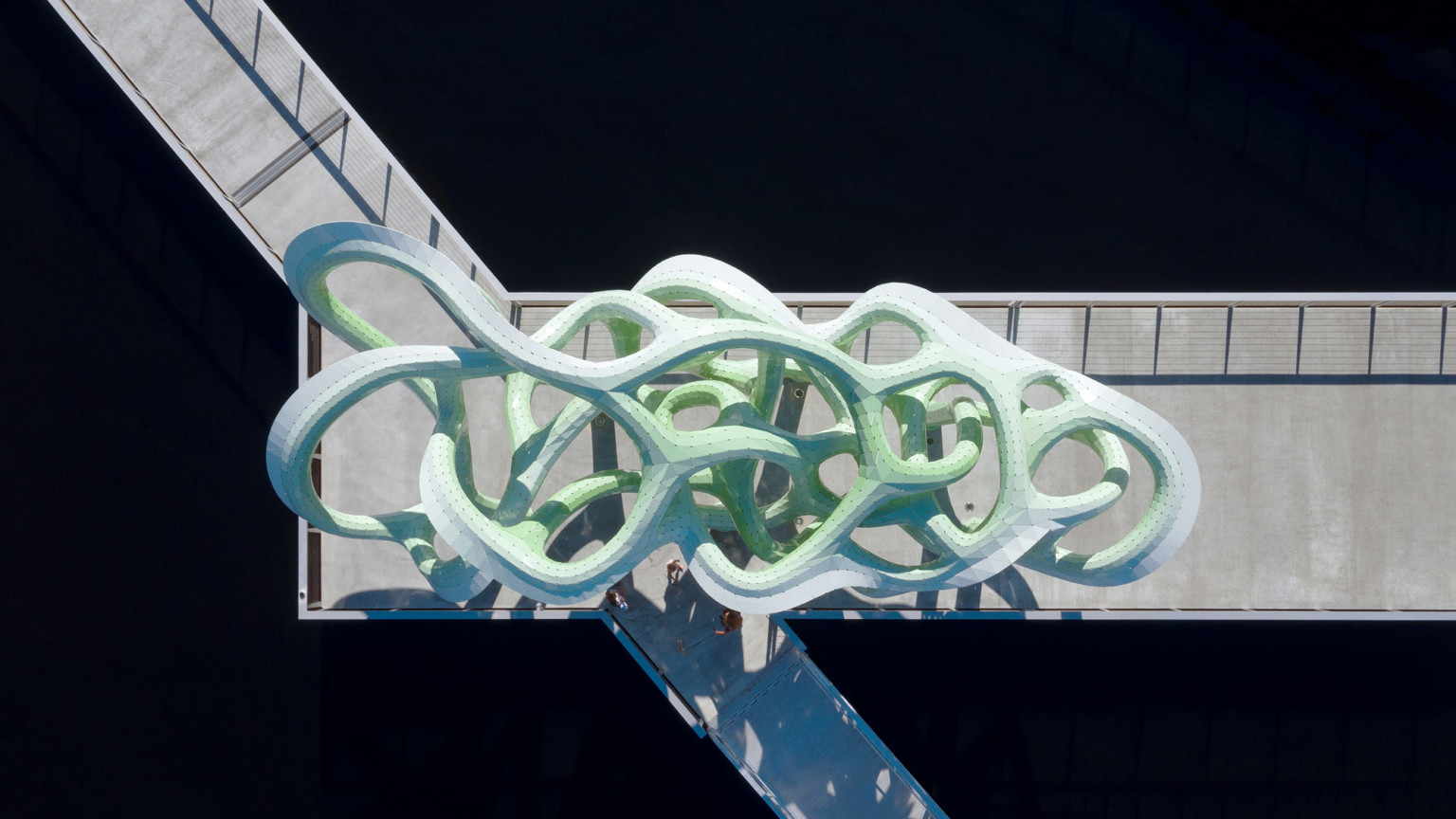 BMT Asia Pacific a imaginé un projet architectural luxueux pour permettre à des locataires de vivre confortablement sur l'eau et dans des vraies villas flottant comme des pontons. Le projet SeaScape répond à cette ambition et font concurrence aux yachts qui dominent le marché en ce moment. Dans chaque SeaScape villa de 548 ou 213 mètres carré de largeur, nous pourrons trouver une piscine couverte avec une terrasse, des panneaux solaires qui en feront une demeure écologique et des chambres sous l'eau pour dormir au milieu des poissons.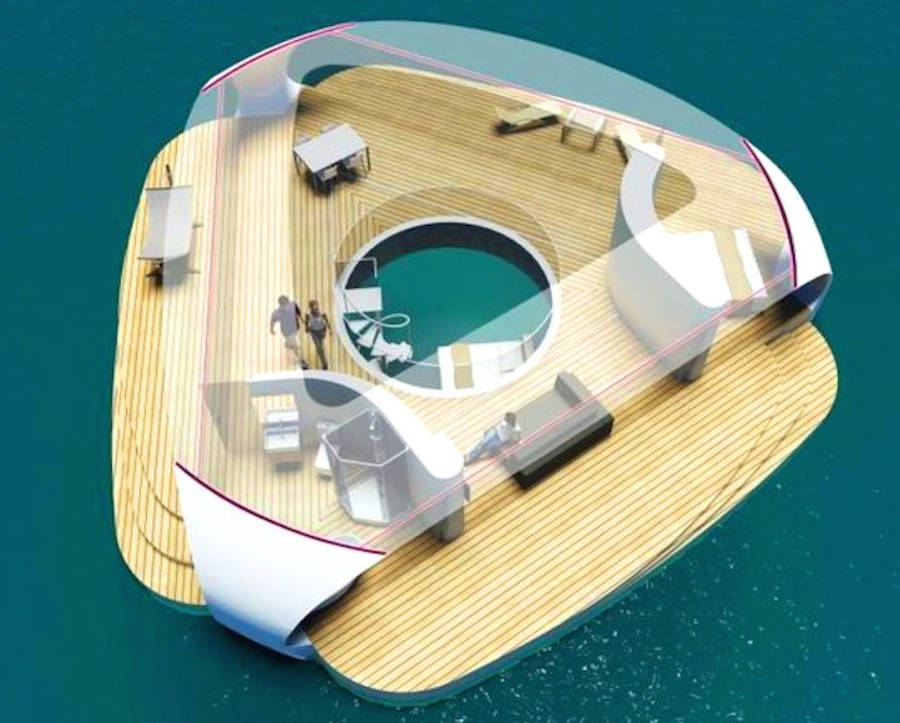 L'Institute for Computational Design (ICD) et l'Institute of Building Structures and Structural Design (ITKE) continuent d'installer des pavillons et de poursuivre leurs recherches à l'Université de Stuttgart. La méthode de construction se base, cette fois-ci, sur le squelette du nid d'une araignée aquatique appelée Argyroneta aquatica. Pour survivre, elle construit des bulles d'eau ; il en est de même pour cette installation en forme de bulle. Le pavillon a été fait à partir de fibre de carbone, grâce à un robot industriel, afin d'obtenir une structure solide.
Photos by Roland Halbe.